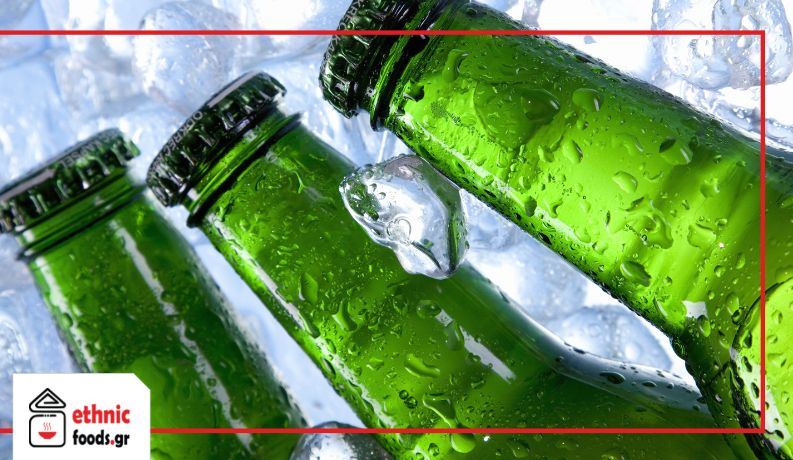 Brewing beer in Asian countries
Beer production in Asia began about 6000 years ago. Archaeological findings show that Chinese villagers were making fermented alcoholic beverages as early as 7,000 BC, on a family scale, with similar methods similar to those of Ancient Egypt and Mesopotamia. They used barley, millet, bulbs and Job's tears (a broad-leaved, perennial plant that grows in East Asia).
Asian brewing is a rapidly growing industry: Asia is now the continent with the largest beer production since 2009, with China being the world's largest beer producer since 2001!
In 2013, the top Asian beer producing countries were China (46.5 million kiloliters), Japan (5.5 million kiloliters), Vietnam (3.1 million kiloliters), Thailand (2.3 million kiloliters), South Korea (2 million kiloliters) and India (1.9 million kiloliters).
Beer in China
Beer in China became extremely popular in the last century due to the popularity of local as well as imported beers. While most Chinese beers are pale lagers, there are others, such as the wheat and IPA beer Tsingtao.
Beer in ancient China played an important role in ancestor worship, funeral and other rituals during the Xia, Shang and Zhou dynasties. However, after the Han Dynasty, Chinese beer faded from prominence in favor of huangjiu, an alcoholic beverage produced by fermenting rice or millet, which remained so for the next two millennia.
Modern brewing was introduced to China in the late 19th century when Polish brewers established the first brewery in Harbin, while Germans followed in 1903 with the establishment of the well-known Tsingtao Brewery.
Beer in Japan
Beer in Japan mainly comes from the country's four major breweries, Asahi, Kirin, Sapporo and Suntory. Beer is extremely popular, far ahead of sake consumption.
Beer is believed to have been first introduced to Japan in the 17th century during the Edo period by Dutch traders. However, it became widely available from the late 19th century, with the signing of the Treaty of Kanagawa in 1854 which opened Japan's foreign trade.
The brewery, which would later become Kirin Brewery Company, began in Yokohama in late 1869 as Spring Valley Brewery, a private enterprise founded by Norwegian-American William Copeland. Sapporo Brewery was founded in 1876 as part of a government development plan. Asahi Breweries began as the Osaka Beer Brewing Company in 1889 and launched Asahi Beer in 1892.
Beer in Singapore
The local beer industry in Singapore began in the early 1930s with the establishment of Malayan Breweries Limited (MBL) in 1931 (which went on to produce Tiger Beer) and later Archipelago Brewery in 1933 (which went on to produce Anchor Beer ). The most popular domestic beer brands in Singapore are Tiger Beer and Anchor. Heineken Asia Pacific, formerly Asia Pacific Breweries (APB) also brews Heineken Lager, while Carlsberg is also popular across the island.
Beer in Thailand
Beer brewing in Thailand began in 1933 with the granting of a brewery license to 57-year-old Phraya Bhirom Bhakdi, born Boon Rawd Sreshthaputra. His company, Boon Rawd Brewery, produces Thailand's oldest and best-known lager, Singha. Singha is an Asiatic lion in Hindu and Thai traditional myths. It was chosen because in Thailand it is a well-known and easily recognizable symbol. The neck of the bottle features the Hindu demigod Garuda as a sign of Boonrawd Brewery's royal endorsement, which was awarded on 25 October 1939 by the then Viceroy of Siam for its long-standing reputation and quality. Boon Rawd is the only Thai brewery to hold this approval.
Beer in India
In India, traditional beer has been brewed from rice or millet for thousands of years. Sura is the first known beer-like drink in India and is mentioned in Vedic texts as a favorite drink of the god Indra. European-style beer was introduced to India from England around 1716 and the first brewery in India, the Kasauli Brewery, was established in 1830. They produced the first Indian beer, Lion, still available today. But the most popular beers in India are those with a high alcohol content.