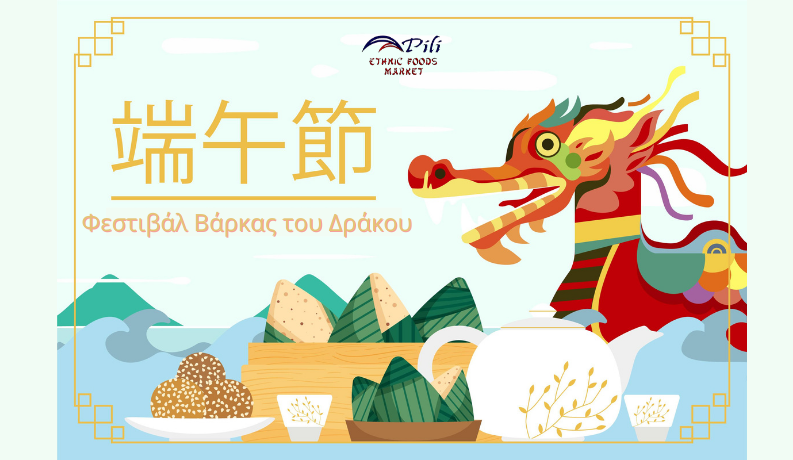 The Dragon Boat Festival in China
Dragon Boat Festival is one of the four top traditional Chinese festivals, along with the Spring Festival (Chinese Lunar New Year), Tomb-Sweeping Day and Mid-Autumn Festival.
It is called Duanwu Jie in Mandarin and Tuen Ng in Cantonese, and is also known as the Dumpling Festival as the consumption of zongzi (dumping from sticky rice) is one of the traditional customs of the festival. Other names we come across are Longzhou Jie 龙舟节 (dragon boat festival), because one of the main activities during the festival is the boat races whose stern is in the shape of a traditional Chinese dragon and the Double Five Festival as it falls on the fifth day of the fifth moon!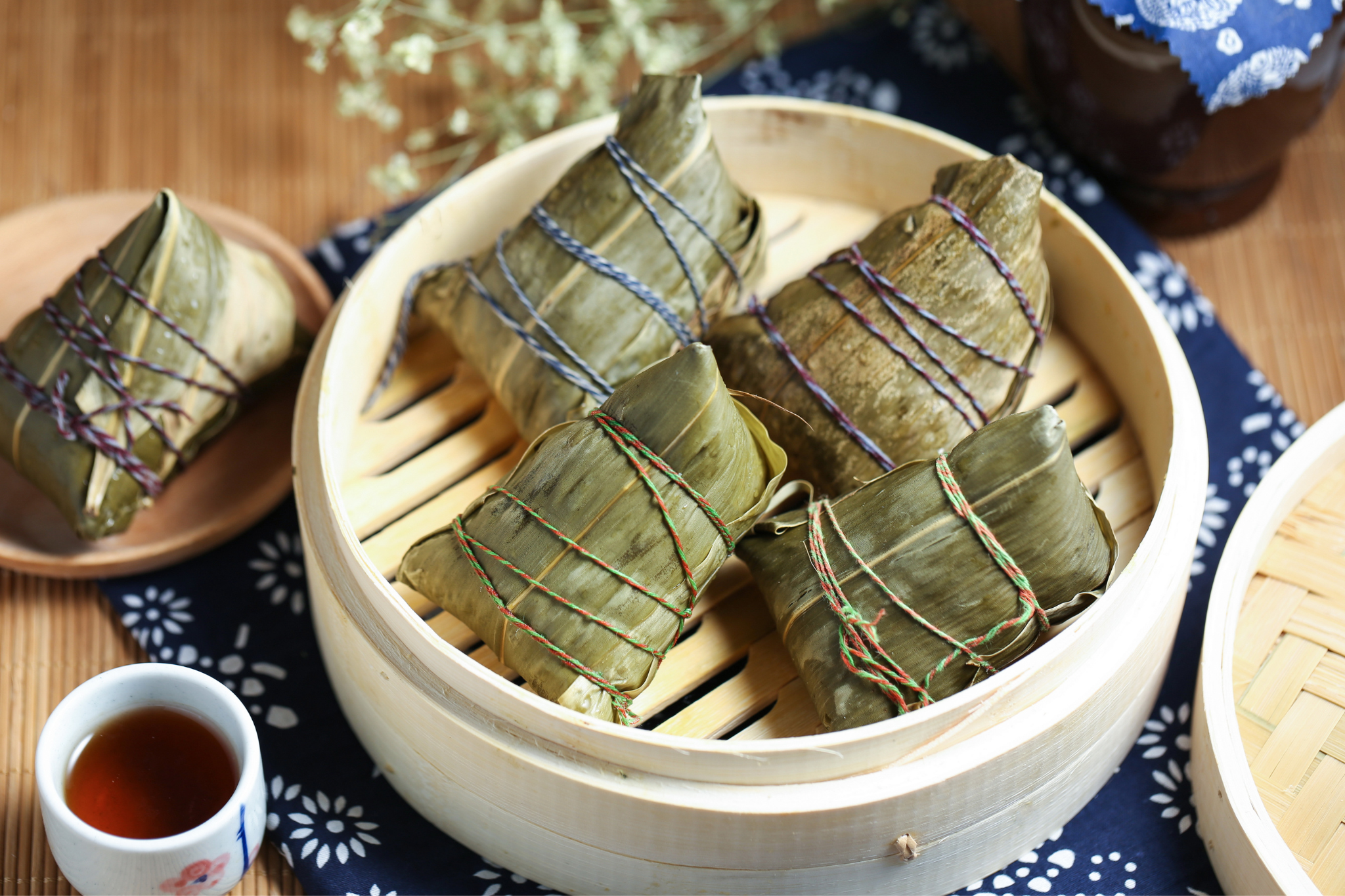 Ζongzi
This year, the Dragon Boat Festival is celebrated today, June 3, according to the Gregorian calendar.



But what do they eat during the Dragon Boat Festival?

Zongzi 粽子: Dumpling from sticky rice, wrapped in bamboo leaves, with various fillings and different shapes, depending on the region! In northern China we find them with sweet stuffing, such as sweet red bean paste or dried fruit, etc., while in southern China they are preferred with meat or seafood stuffing.

Dagao 糕 糕: The North Korean minority living in the northeastern Chinese province of Jilin celebrates the Festival with small cakes of sticky rice and borage, garnished with sugar or honey.

Mianshanzi 扇子 扇子: Impressive traditional fan-shaped dish of wheat flour from the northwestern province of Gansu. They consist of five colorful layers, with each layer sprinkled with powdered pepper.

Jiandui 䭔 䭔: Sweet fried balls of wheat and rice flour that on the day of the Dragon Boat Festival are not missing from any festive table in Fujian Province!

Eel 鰻: Eels have their place of honor in Wuhan, most likely because they are in season during the festival. They are fatty and tender and rich in nutrients .

Thin crepes: Wenzhou celebrates the festival with thin pancakes from refined white wheat flour fried in a flat pan. When the crepe becomes very thin and translucent, like silk as described by the locals, it is ready and filled with bean sprouts, leeks, chopped meat, mushrooms and wrapped in a roll.

Boiled eggs with tea: In central China, Nanchang tea flavored eggs are the Festival's favorite delicacy. First boil the eggs and break them lightly. Then put the broken eggs to boil again in tea. The shells of the boiled eggs are then painted red, placed in colorful mesh bags and hung around the children's necks for good luck.

Eggs with garlic: Eggs with garlic aroma are the traditional dish of the Dragon Boat Festival of Henan and Zhejiang provinces. The eggs are steamed with garlic and then distributed to families for breakfast. Eating eggs with garlic is believed to promote health!